The CrossToner fitness machine provides a variety of exercises for upper and lower body, as well as offering the ability to achieve an amazing cardio workout!
Upper Body
Now you can have sexy arms like Michele Obama! Firm and tone your arms, shoulders, chest, and upper back with these incredible exercises.
Arms
Single Bicep Curl
Work your way to bulging biceps with the Single Bicep Curl. This exercise develops and strengthens the bicep muscles as well as the forearms.
Single Tricep Pushdown
Build great triceps with this easy exercise – tricep pushdown. Just like the gym work out only now you isolate one muscle at a time. Pushdown and squeeze the tricep to get that extra power from your workout.
Shoulders
Lat Pulldown
You've seen this machine at the gym. It's the "lat pulldown" machine. The CrossToner emulates this machine and additionally offers the advantage of targeting individual shoulders, reducing the risk of injury while allowing you to work your shoulders anywhere.
Military Press
OK, it's not nearly as "intense" as it sounds! This is the military press, an exercise designed to tone and strengthen the shoulders. Traditionally performed with free weights or large gym equipment,m you can now do this anywhere with the CrossToner.
Delt Flex
Often neglected, the delts are the foundation for a firm, sexy upper back and shoulders, and the CrossToner delivers with the delt flex.
---
Lower Body
Legs (We call these "Thigh Blasters")
Inner Thighs, Outer Thighs
If you want a strong, sculpted and tight lower body, these are the exercises for you! The Thigh Blasters allow you to develop and strengthen the hips and the often neglected muscles of the inner thigh called the adductors.
Butt
In addition to the outer thigh blaster, which also helps tone the outer areas of the buttocks, the CrossToner offers the ability to combine the upper-body "pec-fly" exercise with a body weight "power squat" to simultaneously work the buttocks as well as the chest. What a killer combo!
Cardio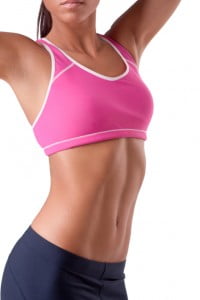 When it comes to exercise and fitness, "cardio" means increased heart rate through exercise. Withs is multiple "power band" resistance system, CrossToner allows you to "dial down" the resistance so you can crank out higher reps and increased heart rate.
…
The Bow and Arrow (1 arm row)
Manhole cover lift
Reverse fly
Pump primer
Oblique crunches
Straight-arm flies
…